About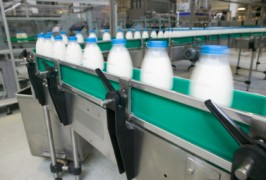 Food Grade Oils Pty Ltd distributes STELLA food grade oils, greases, fluids and sprays in Australia, and offer delivery across Victoria, New South Wales, Queensland, South Australia, Tasmania, Western Australia and Northern Territory.
Located in Bayswater (Vic), Food Grade Oils specialise in NSF H-1 approved lubricants for the food manufacturing, other clean environment industries and high demand product applications.
We service customers across Australia in the baking, food packaging, food manufacturing and beverages markets. All lubricants are matched to customers' individual application to achieve the best possible service life from equipment and deliver maximum equipment protection.
STELLA NSF H1 registered products are approved for use where incidental contact with food may occur (the global food grade lubricant standard for food processing and packing equipment) and meet AQIS Lubricant Type A requirements.